Medical Device Regulation MDR –
the new EU Medical Device Regulation
Please do not hesitate to contact us
Tel. +41 (0)52 262 21 77
E-Mail: lucio.dambrosio@niutec.ch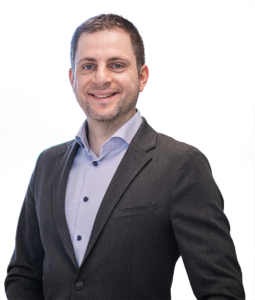 In April 2017, the European Parliament adopted the new EU Medical Device Regulation (MDR).
The Regulations "(EU) 2017/745 on Medical Devices (MDR)" and "(EU) 2017/746 on In Vitro Diagnostics (IVDR)" came into force in May 2017* and will become valid in spring 2020 (MDR) and spring 2022 (IVDR) in staggered transitional periods of 6 months to 5 years.
Due to the Corona situation, MDR was postponed by one year.
What it means for you as a manufacturer of medical devices
Manufacturers of medical devices that have already been approved have been granted a transitional period of three years. They have until 26 May 2020 to meet the requirements of the EU Medical Device Regulation (MDR).
An extension of the transitional period is anticipated for some manufacturers of medical devices. In this case, new products may be placed on the market for up to four years after the regulation comes into force. Additional requirements apply to the extension of the transitional period.
.
THE NINE MOST IMPORTANT DIFFERENCES BETWEEN THE NEW EU MEDICAL DEVICE REGULATION (MDR) AND THE OLD EEC MEDICAL DEVICE DIRECTIVES AIMD (ACTIVE IMPLANTABLE MEDICAL DEVICES), MEDD (MEDICAL DEVICE DIRECTIVE) AND IVDD (IN VITRO DIAGNOSTIC DEVICES DIRECTIVE).
1. Expansion of scope of the MDR
The scope for medical devices and active implantable medical devices has been significantly expanded. Thus, the regulation now also covers products that do not have a medical purpose, and in the future may also cover devices that predict disease risks.
2. Appointment of a (qualified) person responsible for MDR compliance
Companies must appoint at least one person to ensure compliance with the MDR and must be able to prove they possess the required qualifications.
3. Unique Device Identification (UDI)
The Unique Device Identification (UDI) system is intended to simplify supply chain traceability for both manufacturers and authorities. As such, it will be significantly easier to access information pertaining to approved medical devices via the European Databank on Medical Devices (EUDAMED), while medical devices that pose safety risks can be recalled quickly and efficiently.
4. Post-market clinical surveillance of medical devices
Spontaneous product inspections (spot checks, audits) are expected to reduce the risks associated with medical devices. For some product groups, manufacturers of medical devices are also required to submit annual reports on the safety and performance of their medical devices.
5. Regulatory insturment for common specifications MDR
The EU Commission and panels of experts will be authorised to publish common specifications that apply to both manufacturers of medical devices and recognised Notified Bodies.
6. Re-classification of products according to risk, contact duration and invasiveness
According to the new EU Medical Device Regulation (MDR), manufacturers must review their technical documentation with reference to the new classification rules and update it as necessary.
7. Clinical evaluation of Class IIa and IIb medical devices
Manufacturers of Class IIa and IIb medical devices must carry out a new clinical evaluation of their devices. They must observe the wording on demonstrating the equivalence of products as well as the criteria according to which a clinical trial is not required.
8. Clinical evidence for Class III medical devices and implantable devices
Class III medical devices and implantable devices have strict clinical requirements. These medical devices must be monitored regularly.
Manufacturers must have sufficient clinical evidence to demonstrate the required safety and performance of their devices. They are also required to collect and retain clinical data for the ongoing evaluation of potential safety risks.
9. No "grandfathering" of medical devices
According to the new EU Medical Device Regulation (MDR), all medical
devices without exception, including those that were previously approved, must meet the new requirements. Debate is ongoing as regards possible exceptions.
The revision of the technical documentation may require new biological safety tests or evaluations in accordance with ISO 10993.
Niutec AG can assist you in the chemical characterisation of your products. Talk to our specialists to find out more
* The new EU Medical Devices Regulation (MDR) is replacing the Active Implantable Medical Devices Directive 90/385/EEC (AIMD), Medical Device Directive (MDD) 93/42)EEC and the In Vitro Diagnostic Devices Directive 98/79/EC (IVDD).