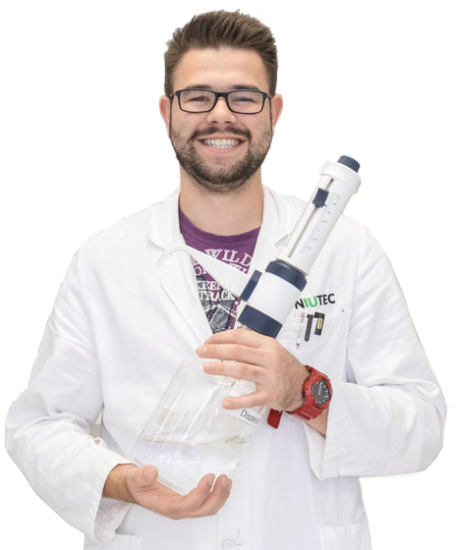 Durch stetige Weiterentwicklung unserer Dienstleistungen und neue Möglichkeiten in unseren Spezialgebieten entstehen immer wieder neue Chancen. Auch wenn zurzeit keine Stelle offen ist, freuen wir uns auf dein Bewerbungsdossier als Chemielaborant oder Chemiker.
Niutec AG is a successful, independent and innovative service laboratory that specialises in chemical analysis and employs around 30 people. In addition to standard analysis for industry, environment and medical technology, we support our customers from production, research and development with special tests and practice-oriented problem solutions.

We are always eager to hear from interested, ambitious and talented specialists. We look forward to receiving your application even if there are currently no vacant positions.
Please send us your application to hr@niutec.ch or visit our website from time to time.
You would like to send us a speculative application?
Are you interested in a certain position or a certain career at NIUTEC AG – but there are currently no vacancies or no suitable positions available?