NIUTEC AG in Winterthur is one of the leading private chemical research laboratories in Switzerland.
As an independent service laboratory for environment, industry and medical technology, we will always take time for you.
Together we will find the innovative and flexible solution for your needs.
Take advantage of our wide range of services and benefit from our many years of experience and expertise in chemical analysis, methodology and development.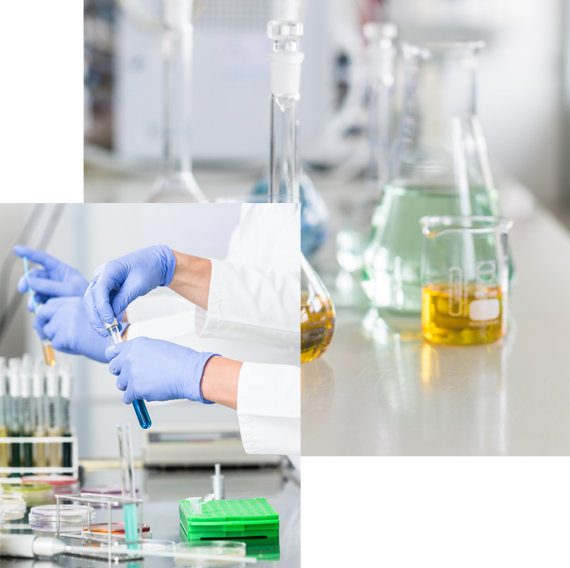 Accredited and independent laboratory

Simple and quick contract award process




Clear and comprehensible test reports




Short delivery times




Flexible orientation of the analysis procedure




Direct contact to experts




Advice on selecting analyses
In 2000, four chemists from Sulzer's central R&D laboratory decided on a management buyout (MBO), laying the foundation for a laboratory with routine and special services for chemical analysis in two very different market segments – Niutec AG, Laboratory for Industry and Environment.
The name "Niutec" is made up of two parts: "Niu" – written as a play on word "new" with the German initials of the company's market divisions, "Industrie and Umwelt", Industry and Environment – refers to the change and the company's new beginning, while the "tec" stands as a reminder to its origins in Sulzer Innotec.
Through many challenging and interesting commissions from industrial (including medical technology) and environmental sectors, the company has acquired additional, valuable expert and specialist knowledge. Today Niutec AG is one of the leading laboratories on the Swiss market in the field of chemical analysis and development for environment, medical technology and industry.
A growing number of highly motivated experts and specialists are dedicated to the daily service analysis within the framework of the quality management system in accordance with the ISO 9001 standard as well as the accreditation in accordance with ISO 17025 and are committed to the development of individual, ecological and economical customer solutions.
The safety and protection of people and the environment are the drive and passion of Niutec AG.