Cleanliness of orthopaedic implants according to ISO 19227
Please do not hesitate to contact us
Tel. +41 (0)52 262 21 77
E-Mail: lucio.dambrosio@niutec.ch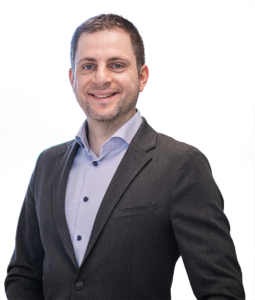 Do you need help? Contact us now for  thorough review of your manufacturing process!
ISO 19227 states that cleanliness is essential for biocompatibility and the safe use of orthopaedic implants.
It is the responsibility of the manufacturer to provide implants that are free of production residue. Manufacturers must also control the microbiological load required in their sterilisation process.
The cleaning process set out in ISO 19227 removes impurities left by previous manufacturing stages. It is particularly important to completely remove contaminated components or impurities from surfaces.
Requirements for cleaning methods
Under no circumstances should the chosen cleaning method compromise the performance of orthopaedic implants. Cleaning methods should neither interact with materials nor affect biocompatibility.
In addition, residues of cleaning agents should be properly removed if they are proven to affect the biocompatibility or performance of the implant.
ISO 19227 differentiates between the following residues:
inorganic residues
organic residues
particulate residues
endotoxins
bioburden
cytotoxic residues
visual (visible) residues
Cleaning validation is used to test the effectiveness of the cleaning process. This process uses accredited methods to analyse the reduction of physical, chemical and microbial contamination.
Both the evaluation and the validation of the cleaning methods require comprehensive knowledge of the manufacturing process to eliminate possible contaminants or material-induced interactions. For example, unwanted interactions can occur when implants are placed in packaging after cleaning.
Consequently, the validation of the cleaning process is interconnected with the biological evaluation of the implant according to ISO 10993-1.
Chemical test methods for verifying cleanliness according to ISO 19227
The chosen analytical methods should be applied in a way that allows the cleaning performance at each critical process step as well as during final cleaning to be assessed.
It is therefore essential to have extensive knowledge of the complete production process and any processing aids and materials used in it. This allows possible contamination to be categorised, which significantly reduces the analysis required for validations or re-validations.
Niutec AG uses validated and recognised test methods to identify chemical or physical residues:
A TOC analyser to test for Total Organic Carbon (TOC)
FTIR to check Total Hydrocarbon Content (THC)
Conductivity or ion chromatography (IC) to test for ionic residues
Particle counting and size distribution of particulate residues
Gravimetry to test for particulate residues
Using these methods, we can guarantee proof of cleanliness according to ISO 19227.
Seminars on the testing of cleanliness of medical of medical devices
How do you put ISO 19227 requirements into practice?
How do you adapt internal manufacturing and cleaning processes to these requirements?
In our seminars, we examine individual aspects, risks and methods, helping you to implement the requirements professionally and correctly.
Want to learn more? Click here for more information about the event.