Chemical characterization of medical devices
Please do not hesitate to contact us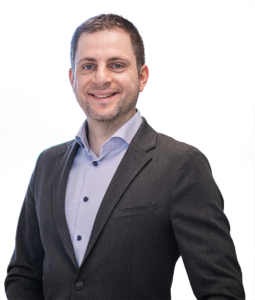 With the new Medical Device Regulation (MDR), the demands placed on manufacturers are increasing. For example, comprehensive technical documentation is required, and proof of biological safety (biocompatibility) is a prerequisite for the approval of your medical devices.
For this reason, Niutec develops test strategies in accordance with ISO 10993-12, EN ISO 10993-15 and EN ISO 10993-18 with subsequent toxicological evaluation in accordance with EN ISO 10993-17.
WHICH SUBSTANCES DOES YOUR PRODUCT RELEASE?
The ISO 10993 series of standards requires reliable residue detection of process auxiliaries. This concerns material-specific additives or breakdown products that can be released during the use of medical devices and pose a health risk. A toxicological evaluation confirms the biocompatibility of your medical product.
With this approach, you can at best avoid animal testing.
YOUR ADVANTAGES AT A GLANCE
Accredited laboratory
Simple and quick contract award process
Clear and comprehensible test reports
Short delivery times and fast approval of your medical devices
Extraction procedure in accordance with ISO 10993-12/-15
Chemical characterization in accordance with ISO 10993-18
EXTRACTION PROCEDURES IN ACCORDANCE WITH ISO 10993-12
For the biocompatibility evidence in accordance with ISO 10993, various extraction procedures are used (ISO 10993-12 or -15), whereby so-called extractables and leachables are released. These extracts resulting from the extraction process allow the analysis and detection of a wide range of possible residues (ISO 10993-18). The exact substance identification is the basis for risk assessments and toxicological findings (ISO 10993-17).
EXTRACTABLES AND LEACHABLES IN ACCORDANCE WITH EN ISO 10993-18
Extractables and leachables are substances which are differentiated according to organic or inorganic residues. In the case of organic residues, the substances are further differentiated according to their volatility – from volatile organic compounds (VOC) to semi-volatile organic compounds(SVOC) or non-volatile organic compounds(NVOC).
The substances released by the extraction process are examined using specific analytical methods that allow a wide range of substance classes to be covered.
In accordance with EN ISO 10993-18, the following analytical methods are particularly recommended:
Gas Chromatography – Mass Spectrometry GC-MS
Head-Space-Gas Chromatography – Mass Spectrometry HS-GC-MS
Liquid Chromatography – Mass Spectrometry LC-MS
Ion Chromatography IC
Inductively Coupled Plasma – Mass Spectrometry ICP-MS
Fourier Transform Infrared Spectrometry FTIR
Total Organic Carbon TOC
Gravimetry
BIOLOGICAL TESTING IN ACCORDANCE WITH EN ISO 10993
A distinction is made between in vitro and in vivo test procedures for the biological testing of medical devices in accordance with EN ISO 10993. The following test procedures are used for approval:
ISO 10993-3
Tests for genotoxicity, carcinogenicity and reproductive toxicity
ISO 10993-4
Selection of tests for interaction with blood
ISO 10993-5
Tests for in vitro cytotoxicity
ISO 10993-6
Tests for local effects after implantation
ISO 10993-10
Tests for irritation and skin sensitisation
ISO 10993-11
Tests for systemic toxicity
We would be more than happy to support you in your search for a suitable partner for biological testing in accordance with EN ISO 10993.